The Family Fang by Kevin Wilson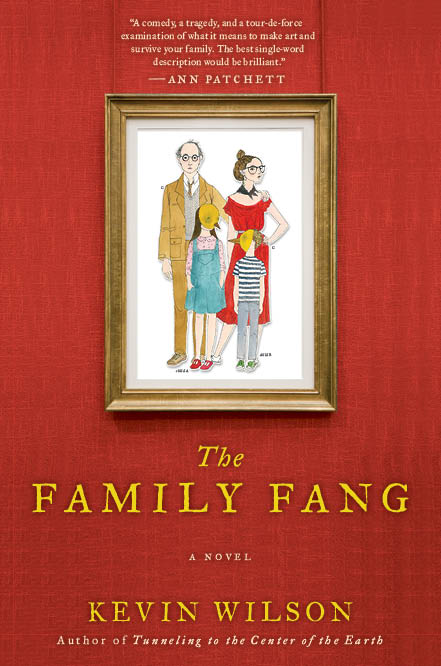 About: Annie and Buster Fang have spent most of their adult lives trying to distance themselves from their famous artist parents, Caleb and Camille. But when a bad economy and a few bad personal decisions converge, the two siblings have nowhere to turn but their family home. Reunited under one roof for the first time in more than a decade and surrounded by the souvenirs of their unusual upbringing, Buster and Annie are forced to confront not only their creatively ambitious parents, but the chaos and confusion of their childhood.
Review: I started out reading the first chapter of this book in Barnes & Noble and immediately wanted to read more. This usually deciphers which books I buy compared to those I borrow from the library. So I bought it. I literally finished the book earlier today, although I didn't want it to. I could have read about the Fangs lives for another 20 years. The book basically bounces back between the present day lives of the Fang children, Annie (Child A) and Buster (Child B). The chapters vary between Annie, who is an actress and Buster who is a failed writer. Then it goes to different art shows their parents put on, which entails then going into a public space, doing something extreme from proposing, stealing, or even setting things on fire. The Fang's film their art and star in their shows. Caleb and Camille Fang believe their children are apart of their art where as their children discover that it actually ruined their childhood. I loved the characters, each and everyone. I enjoyed the way Wilson wrote the characters the way their family was connected, their personalities or the little quirks they have. Events happen and eventually the Fang children are able to move past their parents and live for themselves. Kevin Wilson is amazing writer and really develops each character to a real life person. I left so involved in the story and Annie and Buster I just didn't want it to end! It is a great light hearted comedic book, great for anyone really. So go check it out!